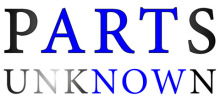 PARTS UNKNOWN is a free play reading series showcasing new plays and plays in translation from around the world, including works by writers unfamiliar to U.S. audiences.

VTC is proud to partner with the 53rd Street Branch of the New York Public Library to present the PARTS UNKNOWN Play Reading Series in their newly opened atrium.
From Canada



 Thursday, December 12  7:00 PM
SEASHELL

Sweetie



A New Play
by
Aurora Stewart de Peña

Directed by Rose Burnett Bonczek
 With JJ Condon, Ramona Floyd*, Harrison Marx, Sabra Shelly, and Alexandra Slater
A young woman wakes up from a 22 hour sleep feeling sick and groggy. She has no memory of the previous few days, but…something is sloshing about in the bathtub. Her husband assures her everything's fine, turns up the TV, and orders a pizza. What could possibly go wrong? 
Aurora Stewart de Peña's SEASHELL SWEETIE is a dark comedy about violence, complicity, and the things we do when we're in love.
New York Public Library
18 W 53rd St (btw 5th and 6th Aves)
 FREE AND OPEN TO THE PUBLIC

Seating is limited, so please RSVP.
  *Member AEA

PARTS UNKNOWN Play Reading Series is made possible in part with public funds from Creative Engagement, supported by New York State Council on the Arts with the support of Governor Andrew Cuomo and administered by Lower Manhattan Cultural Council. This program is supported, in part, by public funds from the New York City Department of Cultural Affairs in partnership with the City Council.