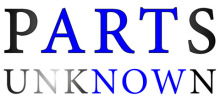 PARTS UNKNOWN is a free play reading series showcasing new plays and plays in translation from around the world, including works by writers unfamiliar to U.S. audiences.

VTC is proud to partner with the 53rd Street Branch of the New York Public Library to present the PARTS UNKNOWN Play Reading Series in their newly opened atrium.
  From UK / Iraq



 Saturday, April 10  2PM CT / 3PM EST

Love, Bombs and Apples



by
Hassan Adbulrazzak
Directed by Layan Elwazani

Featuring

Bassam Abdelfattah, Noor Hamdi,
Anand Bhatt, and Malcolm Callan

Stage Manager

 Jo Chalhoub





A Palestinian actor learns there's more to English girls than pure sex appeal. A Pakastani-born terror suspect figures out what's wrong with his first novel. A British youth suspects all is not what it seems with his object of desire. A New Yorker asks his girlfriend for a romantic favor at the worst possible time. Love, Bombs and Apples is the comic tale of four men, each from different parts of the globe, all experiencing a moment of revelation.
FREE
Watch Live on Zoom here:

https://zoom.us/j/97841832125?pwd=MWJSS1ZHMlJwZ083ODJhcmJnc1ZXQT09
Passcode: 395182
PARTS UNKNOWN Play Reading Series is made possible in part with public funds from Creative Engagement, supported by New York State Council on the Arts with the support of Governor Andrew Cuomo and administered by Lower Manhattan Cultural Council. This program is supported, in part, by public funds from the New York City Department of Cultural Affairs in partnership with the City Council.