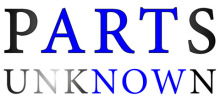 PARTS UNKNOWN is a free play reading series showcasing new plays and plays in translation from around the world, including works by writers unfamiliar to U.S. audiences.

VTC is proud to partner with the 53rd Street Branch of the New York Public Library to present the PARTS UNKNOWN Play Reading Series in their newly opened atrium.
 From Taiwan & U.S.
 Saturday, Dec 11  3PM  & 7PM

Rhapsody M



Written and Directed by
Dennis Yueh-Yeh Li
Stage Manager
Yuchen Lin
Featuring

Teigen Ang-Horowitz, Leo Yu-Ning Chang, Chun Cho, Shan Y Chuang, Julia Gu, Joanna Hu, Sonny Lee, Wing Lo, Nancy Yao Maasbach, Charles Pang, Miguel Sutedjo,  and Xiao.
On the M train from Queens to Manhattan, passengers of Chinese diaspora reveal their journeys and relationships through intimate scenes and exchanges. When the train arrives at the Myrtle Avenue/Broadway station, a group of Chinese-American millennials board the car with protest signs and banners, triggering a clash between generations.
WOODBINE
585 Woodward Avenue
Ridgewood, Queens
ADMISSION IS FREE!
Seating is Limited. RSVP Recommended.



PARTS UNKNOWN Play Reading Series is made possible in part with public funds from Creative Engagement, supported by New York State Council on the Arts with the support of Governor Andrew Cuomo and administered by Lower Manhattan Cultural Council. This program is supported, in part, by public funds from the New York City Department of Cultural Affairs in partnership with the City Council.