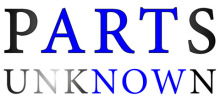 PARTS UNKNOWN  is a free play reading series showcasing new plays and plays in translation from around the world, including works by writers unfamiliar to U.S. audiences.

VTC is proud to partner with the 53rd Street Branch of the New York Public Library to present the Parts Unknown series in their newly opened atrium.
100th ANNIVERSARY OF THE RUSSIAN REVOLUTION
Thursday, April 20   7PM
From Russia
THE CONSPIRACY OF FEELINGS

by Yurii Olesha

Translated by Daniel Gerould
Directed by Wayne Maugans
With Happy Anderson,* Stephen Barkman, Ben Stroman,* Hallie Samuels, Thomas Walker,* Jordan Douglas Smith, Mary Round, Tessa Flannery, Nick Westemeyer, Gulshan Mia, John Michael Decker, Sarah Good, Emmanuel Elpenord, Artur Brodskiy. Stage Management by Catherine Maliha  (*Member, Actors' Equity)

Written in 1929, THE CONSPIRACY OF FEELINGS is a savage satire of Soviet society brought to life through two ideologically opposed brothers  — one a "New Soviet Man," the other a holdover from Russia's imperial past. Set in a rapidly industrializing Moscow, Yurii Olesha's celebrated and controversial play, based on his landmark novel ENVY, is a bitingly funny look at both capitalism and communism.
New York Public Library 18 W 53rd St (btw 5th/6th Aves)

PARTS UNKNOWN Reading Series is supported in part with public funds from The New York City Department of Cultural Affairs in partnership with the City Council, and by Creative Engagement, supported by New York State Council on the Arts with the support of Governor Andrew Cuomo and the New York State Legislature and administered by Lower Manhattan Cultural Council.