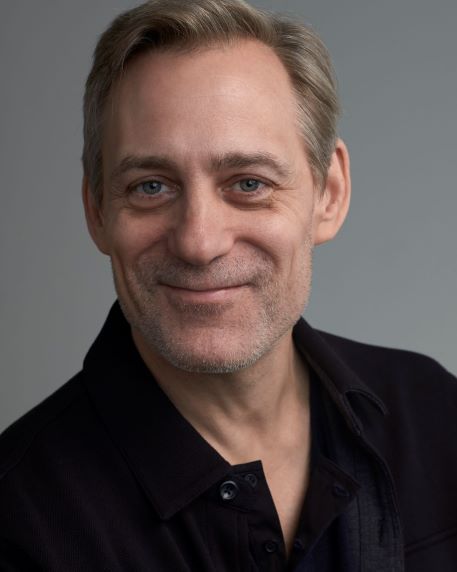 Wayne Maugans
Producing Artist Director
Directing for Voyage Theater Company includes Unveiled by Rohina Malik (NYC Premiere & South African Tour), Sun by Adrienne Kennedy, Intermission by Daniel Libman (Clurman Theater); a bilingual Russian/English production of My Poor Marat by Aleksei Arbuzov (Canal Park Playhouse); and Obama 44 by Mario Fratti (La MaMa  ETC). Other directing credits include The Trojan Women (Atlantic Theater Company Conservatory); Polaroid Stories by Naomi Iizuka (Brooklyn College Theater Department), The Story by Tracey Scott Wilson (Brooklyn College Theater Department), the world premieres of Uncle by Dean Gray and Trailerville by John Dufresne (both at Blue Heron Theatre, NYC); Homeland Insecurity by Benjamin Franklin Carney (American Place Theater); auto-da-fe by Tennessee Williams (Main Street Arts Center, Nyack), The Girl and The Soldier by Jean-Claude van Itallie (La MaMa ETC), and Heat by William Hauptmann (New York University).
As an actor, Wayne has appeared on  Broadway in August: Osage County, and at numerous off-Broadway and regional theaters, including 59E59, Manhattan Theater Club, Signature Theater, Actors' Theater of Lousiville, The Cleveland Playhouse, Primary Stages, Yale Rep, Seven Stages, Two River Theater, and La MaMa ETC. He has appeared in the films Wake, Leaving Gussie, Dog's Life, The Search for One Eye Jimmy, and Johnny Suede. TV credits include co-starring roles on Jessica Jones (Netflix), The Blacklist (NBC), Nurse Jackie (Showtime), Too Big to Fail (HBO), One Life to Live (ABC), Law & Order (NBC), Law & Order: Criminal Intent (NBC), Third Watch (NBC), The Big Easy (USA), Tribeca (FOX), and As The World Turns (CBS).
Wayne holds a BFA in Acting from New York University and an MFA in Directing from Brooklyn College. He is a member of the Lincoln Center Directors Lab and The Fence. Wayne is currently serving on the English Language Committee of Eurodram, the European network for drama in translation.