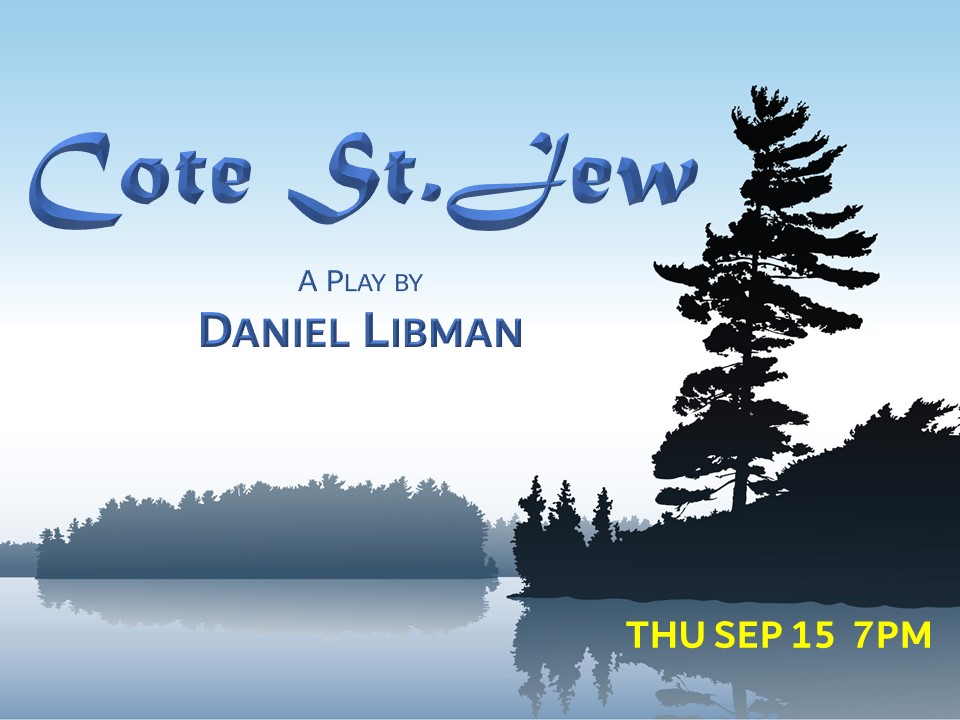 From Canada

Thursday, Sept 15  7PM
Cote St. Jew
Written and Directed by
Daniel Libman
 Featuring
Wayne Maugans* and Margot White*
Grieving the death of his parents and his recently-failed marriage, documentary-filmmaker Joe returns to Canada, and to his cabin in the Laurentian mountains (north of Montreal). But once there, he discovers a woman and a younger man occupying his property. What Joe doesn't know is the real reason why these squatters… aren't really squatters at all. Thomas Wolfe may have said "You can't go home again", but Joe tries. He really, really tries.
GUILD HALL
1 E 29 STREET NYC
ADMISSION IS FREE!
Seating is Limited. RSVP Recommended.
 

*Appears courtesy of Actors Equity Association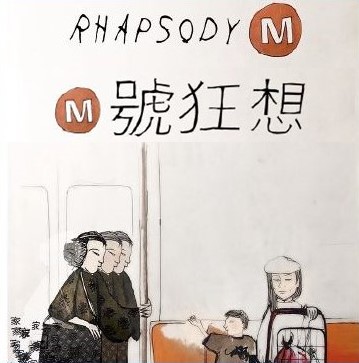 From U.S./Taiwan

Saturday, Dec 11  3PM  & 7PM
Rhapsody M
Written and Directed by
Dennis Yueh-Yeh Li
Stage Manager
Yuchen Lin
 Featuring
Teigen Ang-Horowitz, Leo Yu-Ning Chang, Chun Cho, Shan Y Chuang, Julia Gu, Joanna Hu, Sonny Lee, Wing Lo, Nancy Yao Maasbach, Charles Pang, Miguel Sutedjo,  and Xiao.
On the M train from Queens to Manhattan, passengers of Chinese diaspora reveal their journeys and relationships through intimate scenes and exchanges. When the train arrives at the Myrtle Avenue/Broadway station, a group of Chinese-American millennials board the car with protest signs and banners, triggering a clash between generations.
WOODBINE
585 Woodward Avenue
Ridgewood, Queens
ADMISSION IS FREE!
Seating is Limited. RSVP Recommended.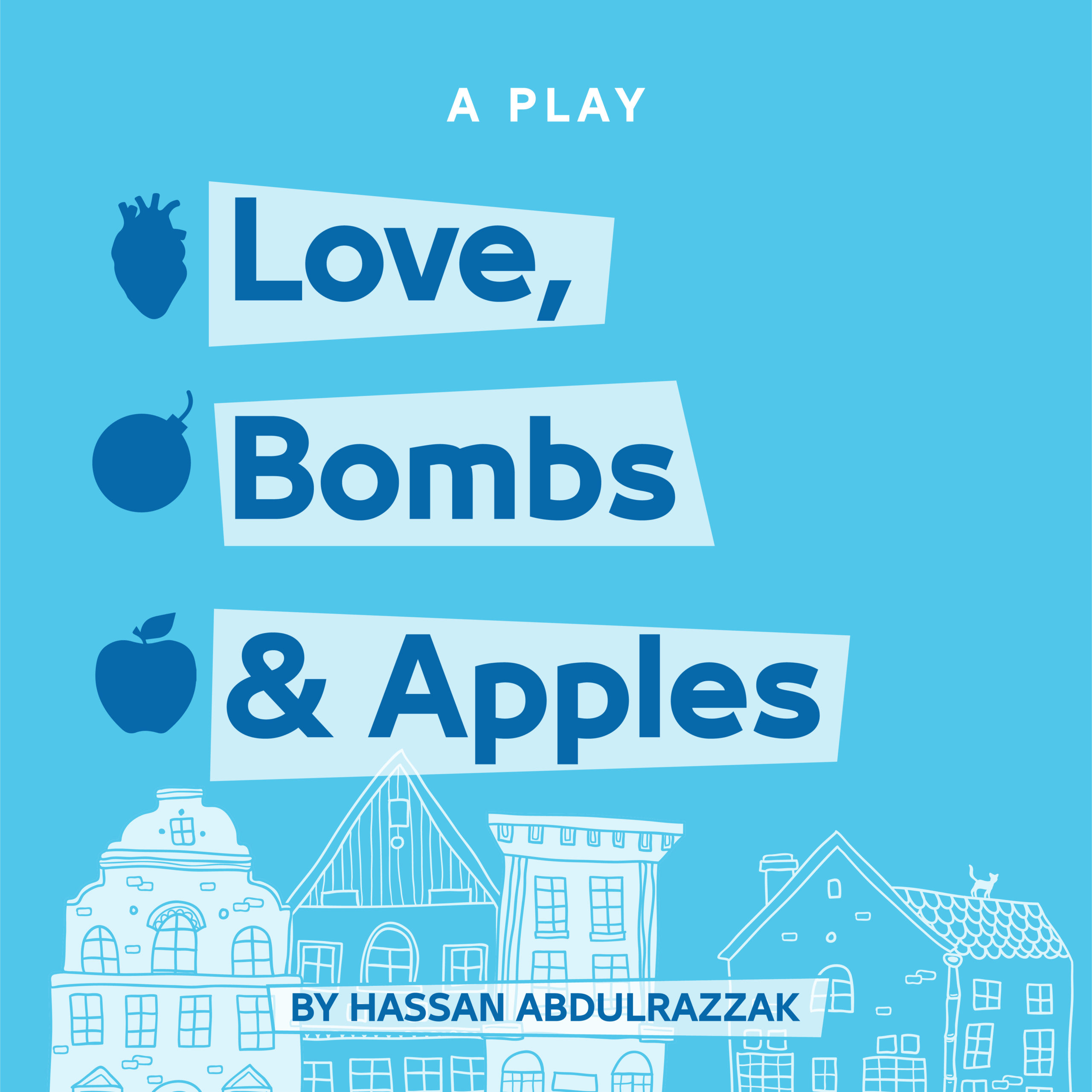 From Iraq/U.K.

In Association with New Medina Theater Collective
Saturday, April 10 3PM
Love, Bombs and Apples



by
Hassan Abdulrazzak

Directed by Layan Elwazani

Featuring
Bassam Abdelfattah, Noor Hamdi, Anand Bhatt, and Malcolm Callan

Stage Manager
Jo Chalhoub
A Palestinian actor learns there's more to English girls than pure sex appeal. A Pakastani-born terror suspect figures out what's wrong with his first novel. A British youth suspects all is not what it seems with his object of desire. A New Yorker asks his girlfriend for a romantic favor at the worst possible time. Love, Bombs and Apples is the comic tale of four men, each from different parts of the globe, all experiencing a moment of revelation.
VIA ZOOM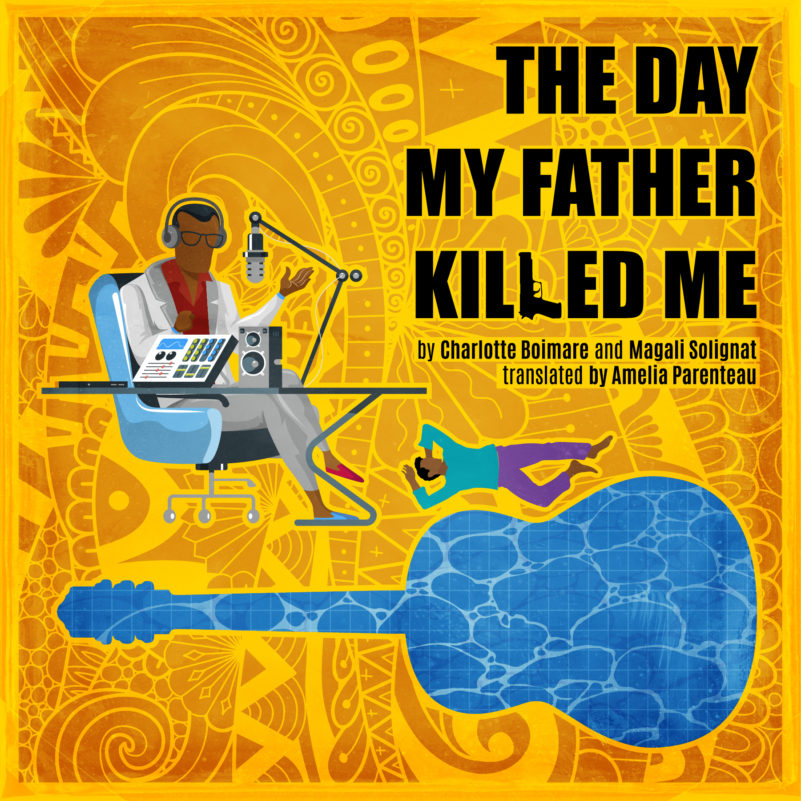 From U.S.

Thursday, October 22  6:00 PM
The Day My Father Killed Me



by
Charlotte Boimare and Magali Solignat

Translated by Amelia Parenteau
Directed by Lisa Rothe

Casting by Stephanie Klapper Casting
With Oceana James and Antonevia Ocho-Coultes

The Day My Father Killed Me (Le jour où mon père m'a tué) is based on the true story of a popular singer and radio DJ in Guadeloupe who murdered his 18-year-old son. Devised as a documentary theater work, the play offers a diverse narrative account of the crime through a chorus of voices reflecting the complexity of familial conflict. Exploring fundamental themes of identity, power, and compassion in contemporary Caribbean society, this play emphasizes the universality of belonging through an intimate and intensely personal lens.
 The translation of the play was commissioned by ACT (Actions Caribéennes Théâtrales), a project initiated by Stéphanie Bérard of Siyaj Company, Guadeloupe in collaboration with Frank Hentschker of the Martin E. Segal Theatre Center, The Graduate Center CUNY, New York. The project was supported by the FACE Foundation.
VIA ZOOM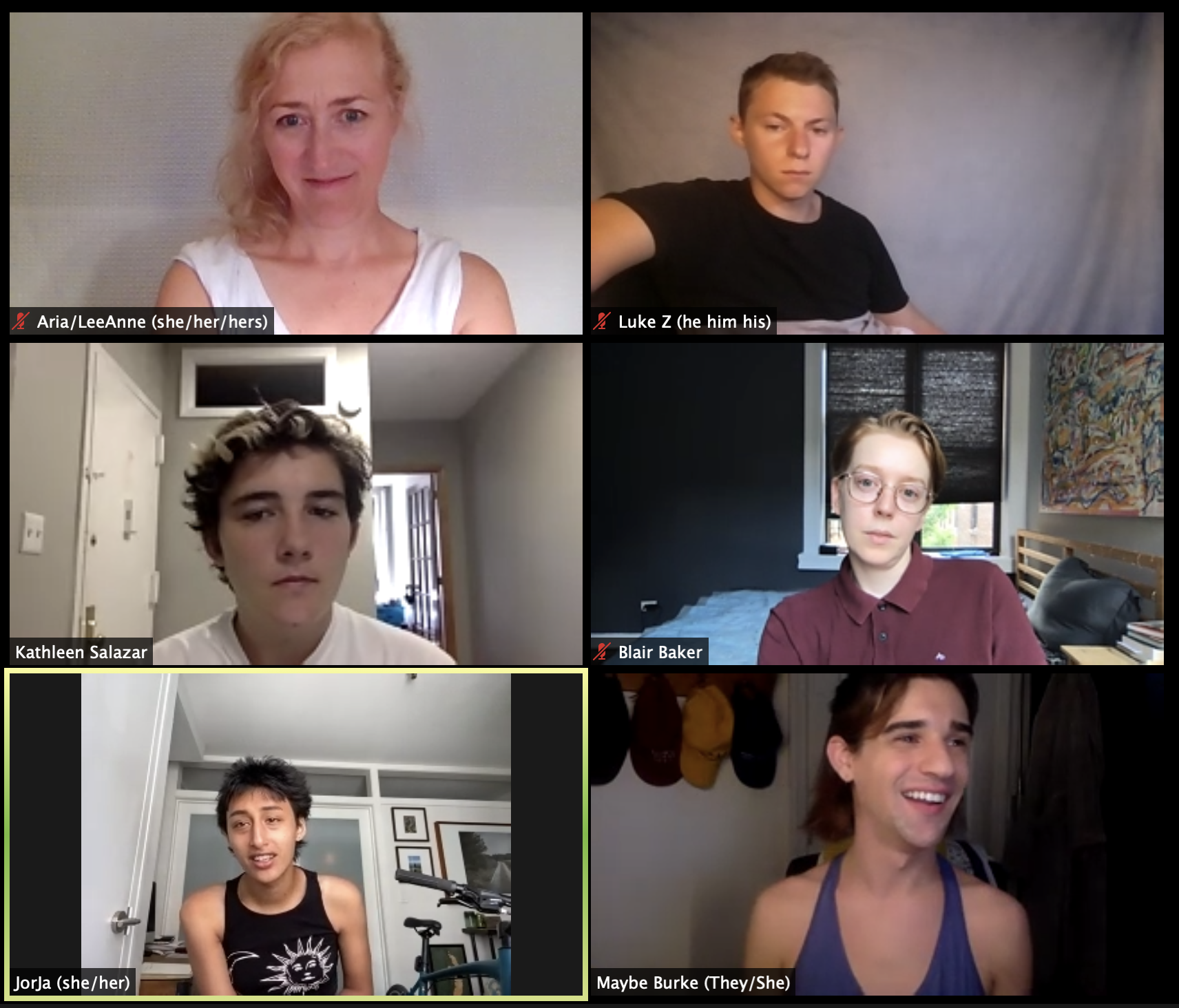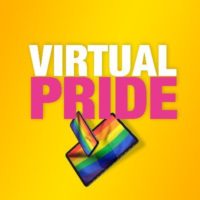 From U.S.

Tuesday, June 30  7:00 PM
The Oddities of Onyx's Obsessions



A New Play
by
Reinette LeJeune

Directed by Michael Scott

Casting by Stephanie Klapper Casting

With Blair Baker, Jorja Brown, Maybe Burke, LeeAnne Hutchison, Kathleen Salazar, and Luke Zimmerman

When she was seventeen, Onyx was taken in by Eli, much to the disappointment of their partner Aria. Onyx seems to be running from something – or someone – namely Dani, her best friend from high school and a major source of trauma; but also a major source of Onyx's need to survive past the voices she hears when she attempts to read the pages of her past. When she seems beaten, she is uplifted by the timely appearances of Jay, who feels so much warmth and love hidden inside her, but can't quite unearth and expose the beauty she buries down. Never the less, he pushes forward optimistically, knowing full well how difficult the path to healing can be. But who or what the fuck is always banging on the door so hard, desperately trying to reach Onyx in a span of time that she can comprehend?
VIA ZOOM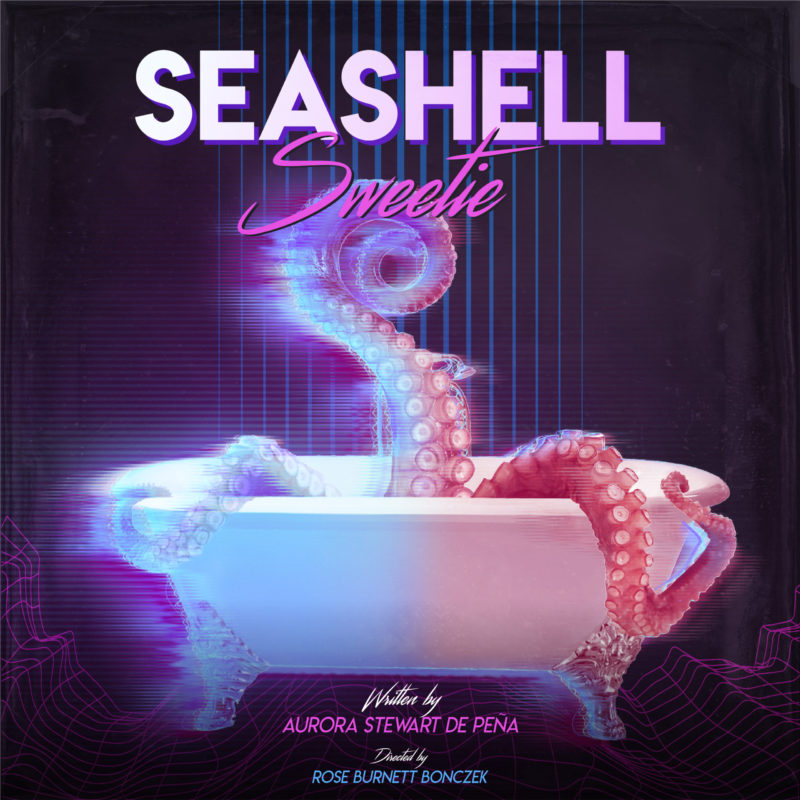 From U.S.

Thursday, Dec 12  7:00 PM
SEASHELL Sweetie



A New Play
by
Aurora Stewart de Peña
Directed by Rose Burnett Bonczek

With JJ Condon, Ramona Floyd*, Harrison Marx, Sabra Shelley, and Alexandra Slater

A young woman wakes up from a 22 hour sleep feeling sick and groggy. She has no memory of the previous few days, but…something is sloshing about in the bathtub. Her husband assures her everything is fine, turns up the TV, and orders a pizza. What could possibly go wrong?
Aurora Stewart de Pena's SEASHELL SWEETIE is a dark comedy about violence, complicity, and the things we do when we're in love.
New York Public Library
18 W 53rd St (btw 5th and 6th Aves)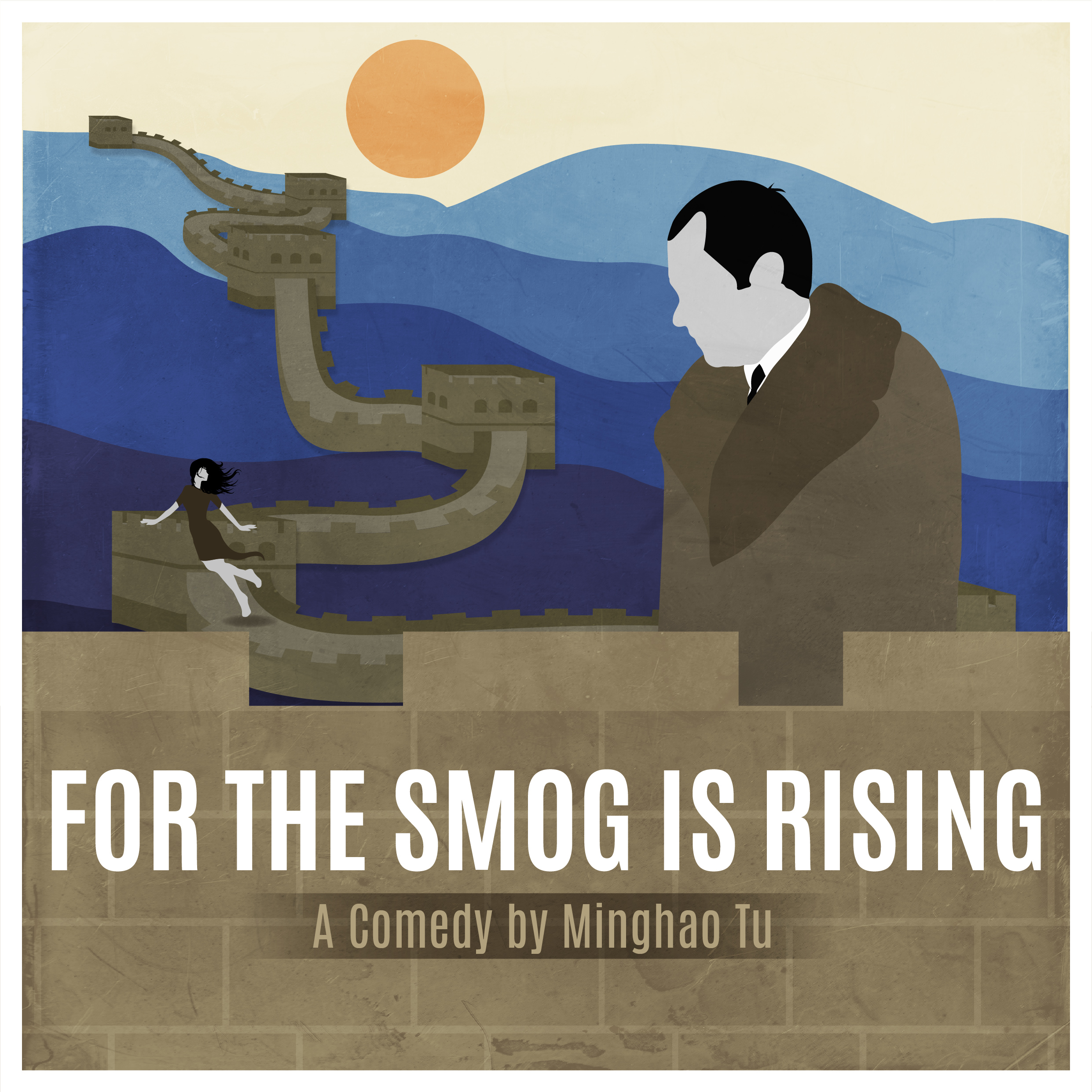 From U.S.

Thursday, Aug 15  7:00 PM
FOR THE SMOG IS RISING



A Comedy
by Minghao Tu

Directed by Luke Leonard

With Ally Callaghan, Michaela Fox, Carla Johnston, Sue Kim, Natalie Leonard, Mickey Ryan,* and Tina WongLu

Three American sisters are having an unpleasant reunion on the Great Wall of China. A late U.S. president shows up and offers them some help. However, mending broken sisterhood is never easy, especially when adoption and race come into play. For The Smog Is Rising is a comedy about family as a reality and a myth, the capitalization on diversity and differences, and what keeps us together and what keeps us apart.

New York Public Library
18 W 53rd St (btw 5th and 6th Aves)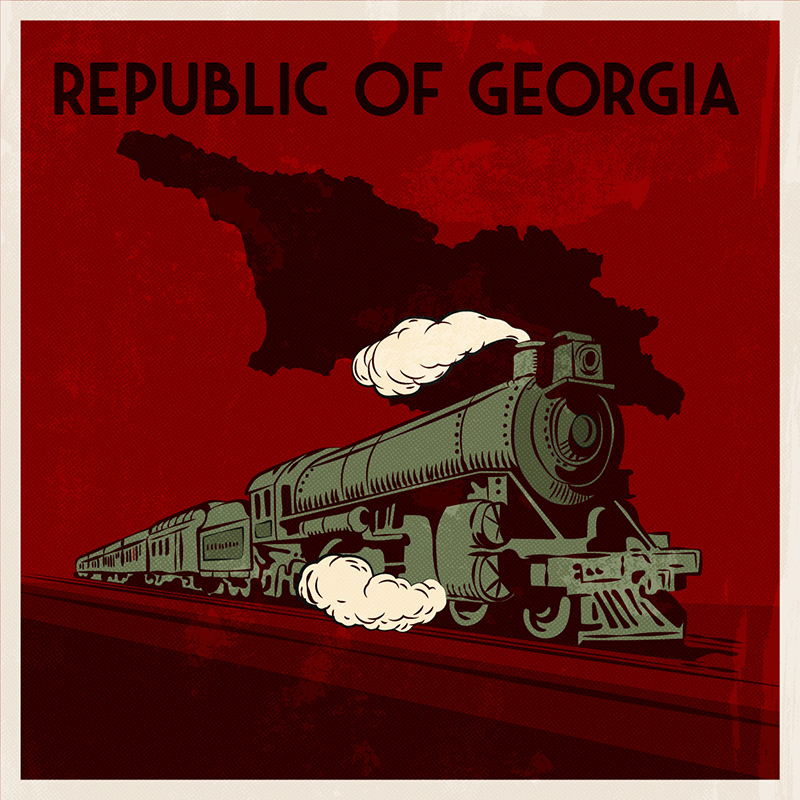 From Georgia

Thursday, April 18  7:00 PM
REPUBLIC OF GEORGIA



A New Play
by Dato Turashvili

Directed by Adam Knight

With Sabrina Aziz, Mary Ruth Baggott, Masha Dakic,* Logan Ernstthal,* Philip Estrera, Khris Lewin,* James J. Lorenzo,* Ryan McCarthy,* Michael Propster,* Owen Scott,* Allison Threadgold, and Leigh Williams*

In 921, as the Red Army prepares to invade the capital of newly independent Georgia, a group of politicians, dissidents, and ordinary citizens flee in a train bound for the port city of Batumi. Their journey reflects the regional differences, political fissures, and joy for living that make Georgia at once unconquerable and hopelessly democratic. By the best-selling author of Flight from the U.S.S.R. (The Jeans Generation).

New York Public Library
18 W 53rd St (btw 5th and 6th Aves)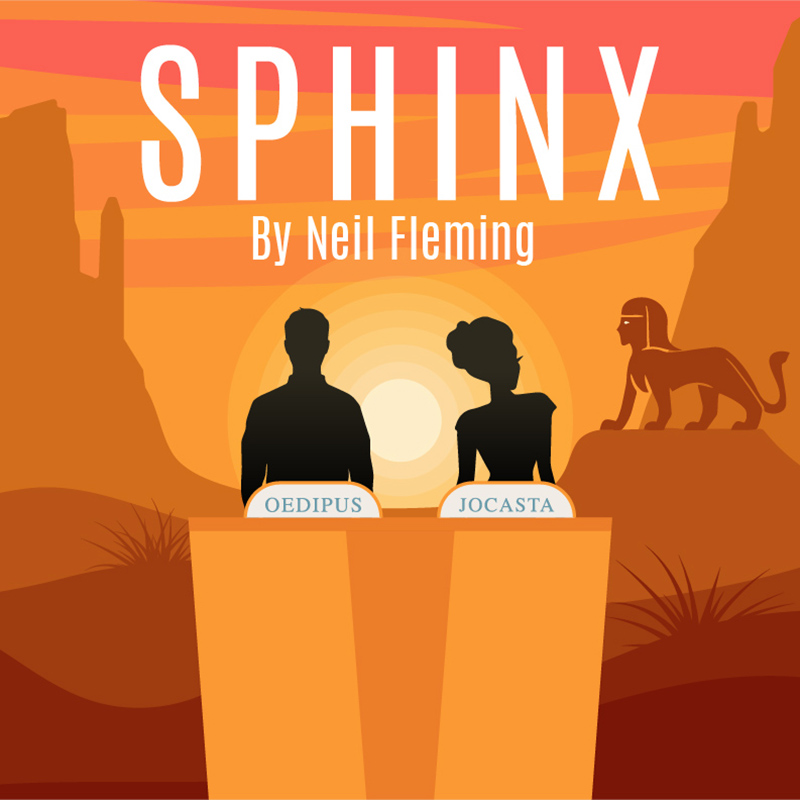 From U.K.

Thursday, February 21  7:00 PM
SPHINX



A New Play
by Neil Fleming

Directed by Wayne Maugans
With Gamze Ceylan*, Patrick Chang, JJ Condon, James Lorenzo*, Shomari Pinnock, Joe Primavera, Katie Proulx, and Edmund Wilkinson*

Desperate to escape the infamous prophecy that he will murder his father and marry his mother, Oedipus flees his home in Corinth for the city of Thebes.  But out there in the badlands lurks the terrifying Sphinx, with her questions  – part monster, part seductress, part game-show host.  Is there really a way out from what Fate has decreed? Can Oedipus and Jocasta really re-write the story after all this time?  Neil Fleming reinvents the classic Greek myth in this gripping retelling for modern audiences.
New York Public Library
18 W 53rd St (btw 5th and 6th Aves)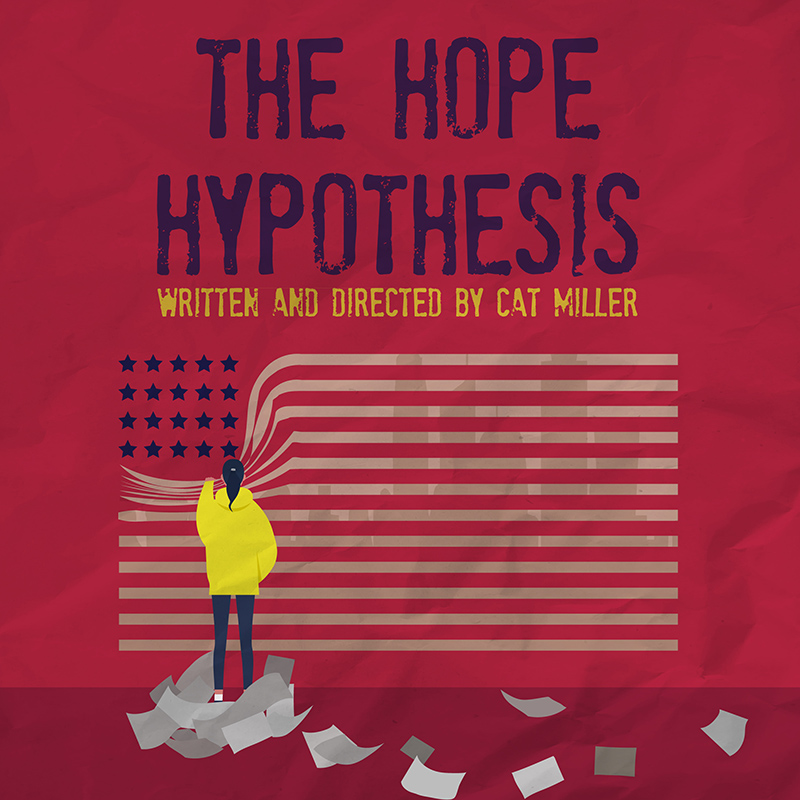 From U.S.

Thursday, December 13  7:00 PM
The Hope Hypothesis

Written and Directed by

 Cat Miller

With Michael Izquiero,* Wayne Maugans,* Alex Mickiewicz*, Clayton Dean Smith,* Chris Thorn,* Stephanie Weeks,* Annie Winneg, and Rasha Zamamiri*
When a law student arrives at a government facility to finalize her immigration paperwork, her unusual birth certificate triggers an absurd series of events that take on a life of their own. THE HOPE HYPOTHESIS is a dark comedy that asks how we have arrived at this place of suspicion and fear — and what it means to us as individuals and as a society.
New York Public Library
18 W 53rd St (btw 5th and 6th Aves)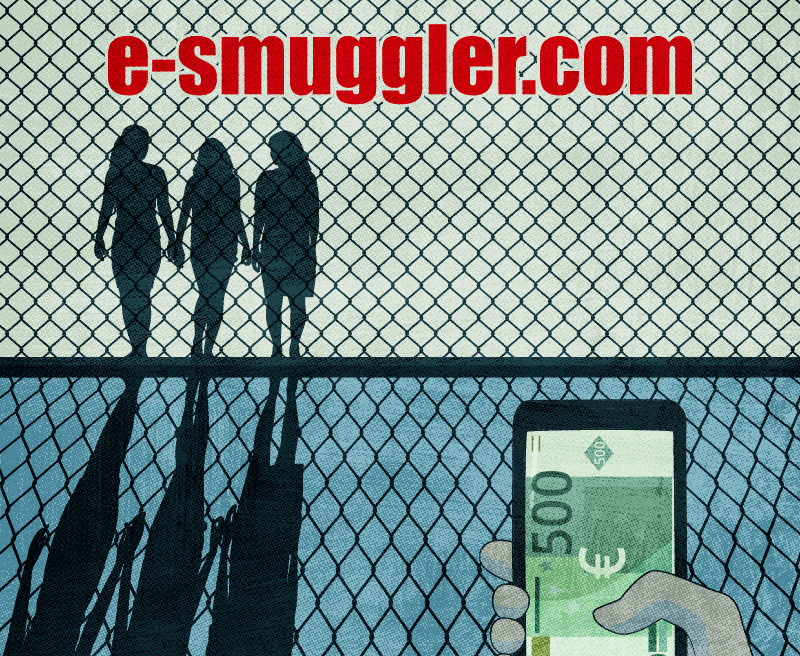 From Turkey/France
Thursday, October 18  7:00 PM
e-smuggler.com
A New Play by Sedef Ecer
Translated by Amelia Parenteau
Directed by Lisa Rothe
With Gamze Ceylan,* Dashiell Eaves,* Kevin R. Free,* Ana Grosse,* Michelle Vo
Stage Management by Tiffany McWilliams
In a world of chaos, where International alliances have collapsed, everyone has become a refugee fleeing conflict and famine. As border crossing becomes increasingly dangerous, a lucrative commodity emerges in the digital marketplace. Your only hope for safety is a phone app: e.smuggler.com. Follow the stories of three brave women — digital nomads — traversing the landscape in a new dystopian reality.
New York Public Library
18 W 53rd St (btw 5th and 6th Aves)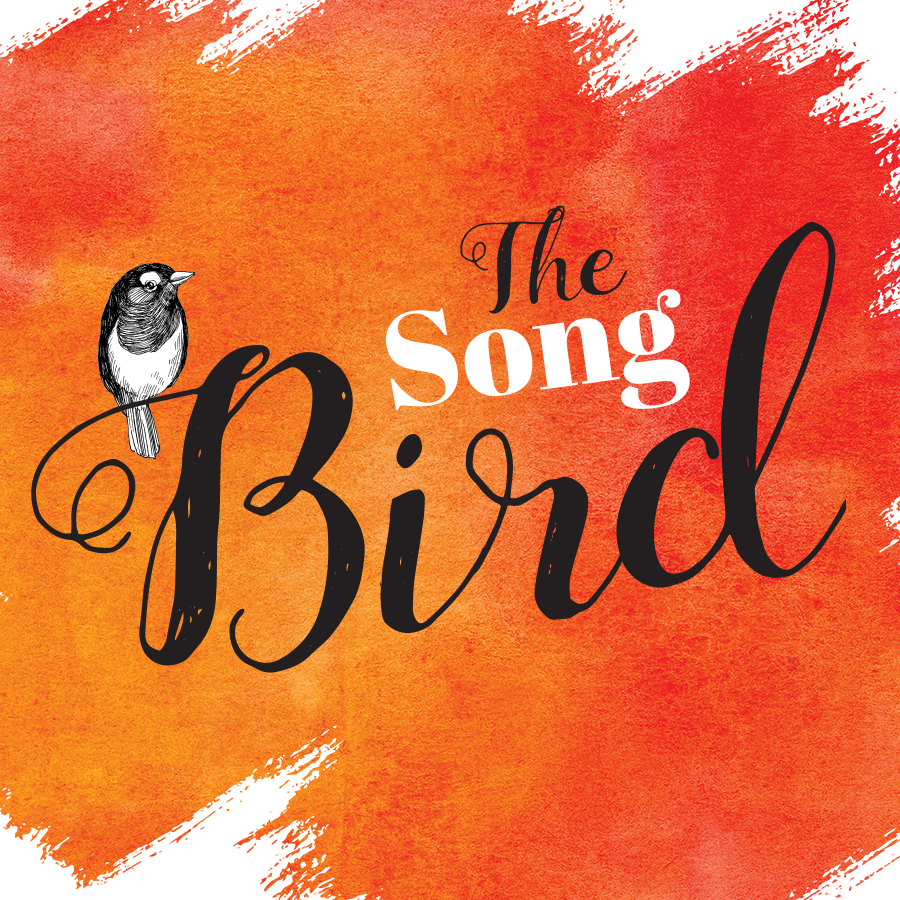 From U.S.
Wednesday, August 15   7:30 PM
THE SONGBIRD: A Flight of Fancy

Book, Music & Lyrics by Dayna Webber and Joshua Chaplin
Directed by Susanna Frazer
With Brandi Thompson, Antonevia Ocho-Coultes, Emmanuel Elpenord, Dayna Webber, Jeff Scherer, Rachel Scherer

Costume Design by Peri Grabin Leong
Stage Management by Kelli McGurk
In this delightful and charming fairytale musical, a magical songbird discovers a kingdom where all memory of music has been stolen by an evil sorcerer. The songbird is enlisted by a local witch to oust the power-hungry warlock and bring music back to the realm.
New York Public Library 18 W 53rd St (btw 5th/6th Aves)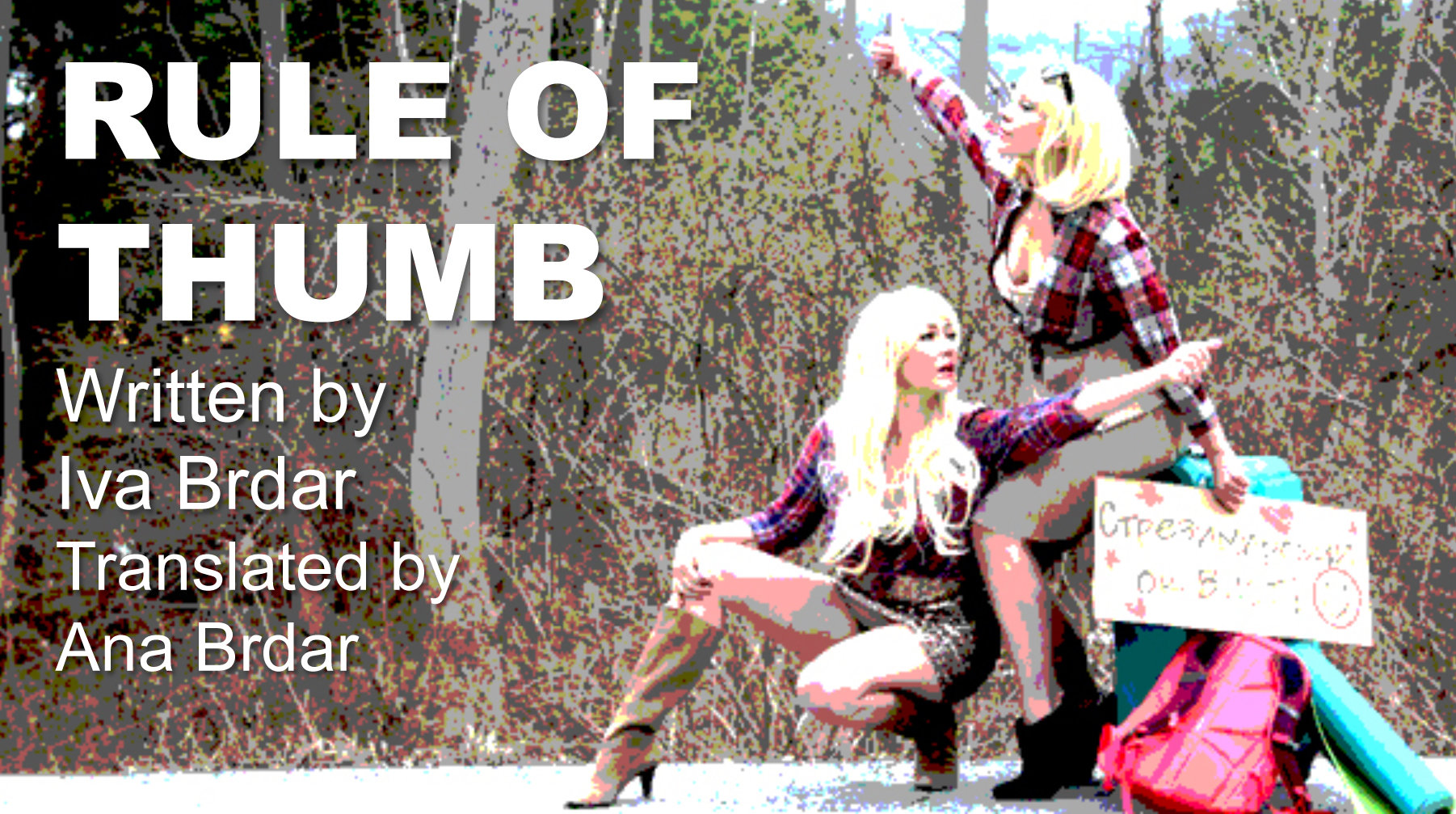 From Serbia
Wednesday, MARCH 7  7PM
Rule Of Thumb

Written by Iva Brdar   Translated by Ana Brdar

Directed by Beth F. Milles

Starring Helen T. Clark and Darcy Rose

With Lawrence Bierria, Sarah K. Chalmers*, Jeff Guyton*, Craig MacDonald*, and Jacob Garrett White*

Fresh off its run at The Cherry Arts Center in Ithaca, RULE OF THUMB tells the story of Ana and Monika, two high-spirited young women from Sweden who enter a hitch-hiking contest and find themselves on a series of peculiar, delightful, and unsettling rides through the borderlands of Serbia and Bulgaria. With quirky humor and tremendous heart, RULE OF THUMB explores themes of class and cultural divide, as well as issues of economic and refugee migration from global and local perspectives.

presented in association with
The Cherry Artspace
at
New York Public Library 18 W 53rd St (btw 5th/6th Aves)
*Member Actors' Equity Association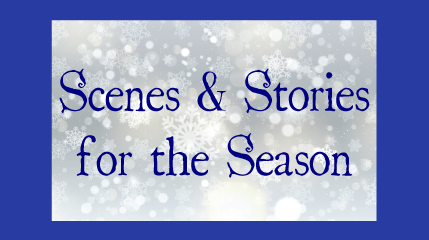 Thursday, DEC 14  7PM
Scenes & Stories for the Season

Hosted by Sarah Good

Projections designed by Vyen Ngo
Production Stage Manager – Kelli McGurk
With Oleg Ivanov, Edmund Wilkinson, Robert Krakovski, Anthoula Katsimatides, Tom Bozell, George Sheffey, Tiffany McWilliams, Sarah Good, Tessa Flannery, Gulshan Mia, Mary Round, Virginia Dickens, Emmanuel Elpenord, Tessa Flannery, Catherine Montesi, and J. Richey Nash

Celebrate the season with Voyage Theater Company! Please join us as we mark the end of an amazing year at NYPL with readings of Mark Twain and Hans Christian Andersen, an original short play by Edmund Wilkinson, and more.
at
New York Public Library 18 W 53rd St (btw 5th/6th Aves)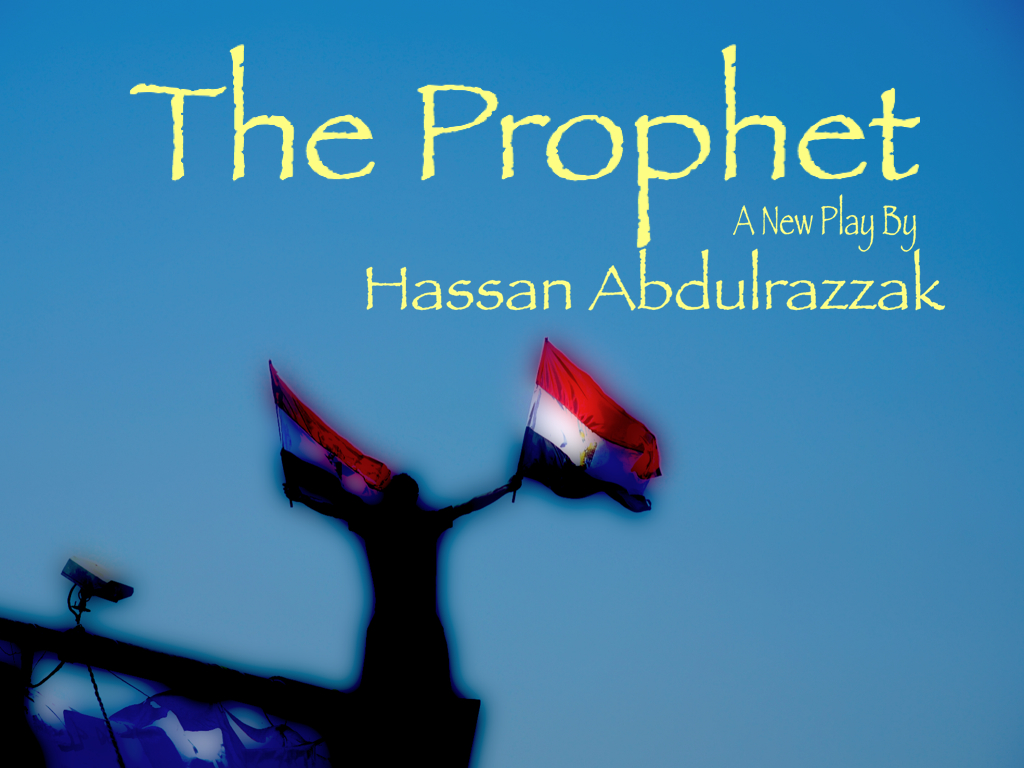 From UK

Thursday, Oct 26  7PM
THE PROPHET

Written by Hassan Abdulrazzak
Directed by Edmund Wilkinson

With Thamer Jendoubi*, Anthoula Katsimatides*, Robert Krakovski*, Amanda Ladd*, and Ali Nasser
It's January 28th 2011 and Egypt stands on the brink. For Layla and Hisham, a young couple living in downtown Cairo, a dictatorial and corrupt government is only one of their problems. As the world shifts, cataclysmically, around them, some long-hidden secrets threaten to emerge and tear them apart. Based on extensive interviews in Cairo with revolutionaries and soldiers, journalists and cab drivers, this new drama depicts both a revolution in progress and the society from which it sprang.
at
New York Public Library 18 W 53rd St (btw 5th/6th Aves)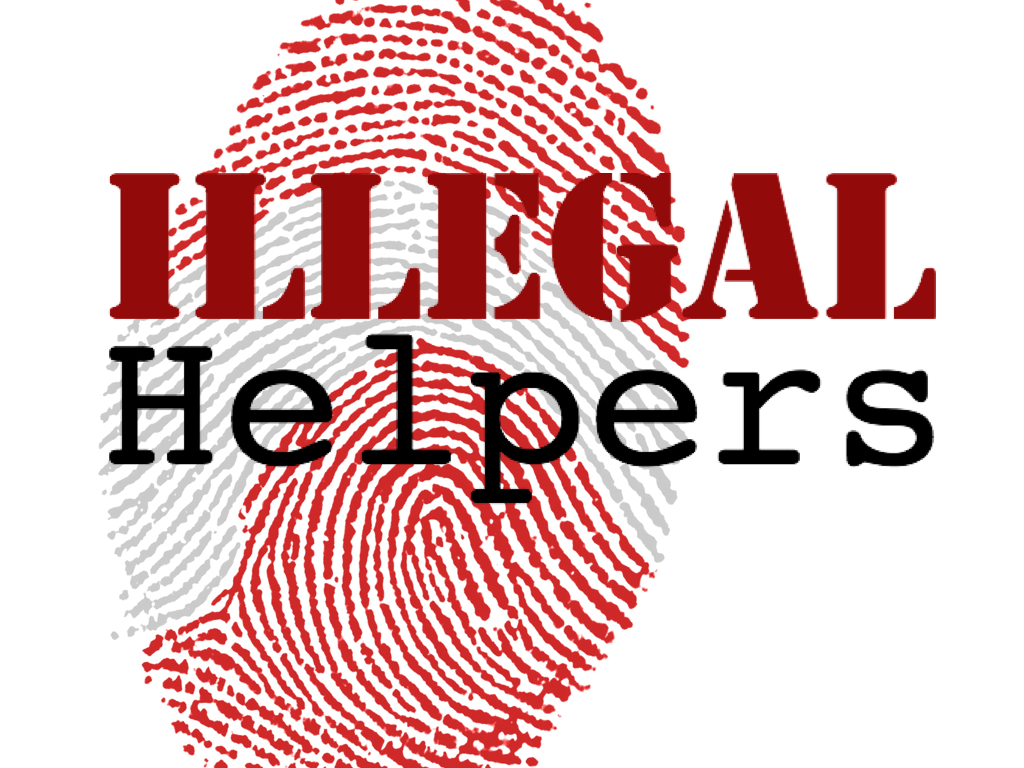 From Europe
Thursday, Aug 24  7PM
ILLEGAL HELPERS
Written by Maxi Obexer
Translated by Neil Blackadder
Directed by Miriam Eusebio
With Herbert Bennett, JJ Condon, Roberto De Felice,* Guenevere Donohue, Mariam Habib,* Asta Hansen,* Wayne Maugans*, Francisco Solorzano,* Harold Tarr, and Pauline Walsh
This award-winning documentary play addresses the plight of the people from all walks of life who seek to provide aid and shelter to migrants—even though it is against the law. A powerful insight into a contemporary tragedy that threatens to engulf Western Europe, ILLEGAL HELPERS provides a sharp look at those who help and those who callously sit by doing nothing.
at
New York Public Library 18 W 53rd St (btw 5th/6th Aves)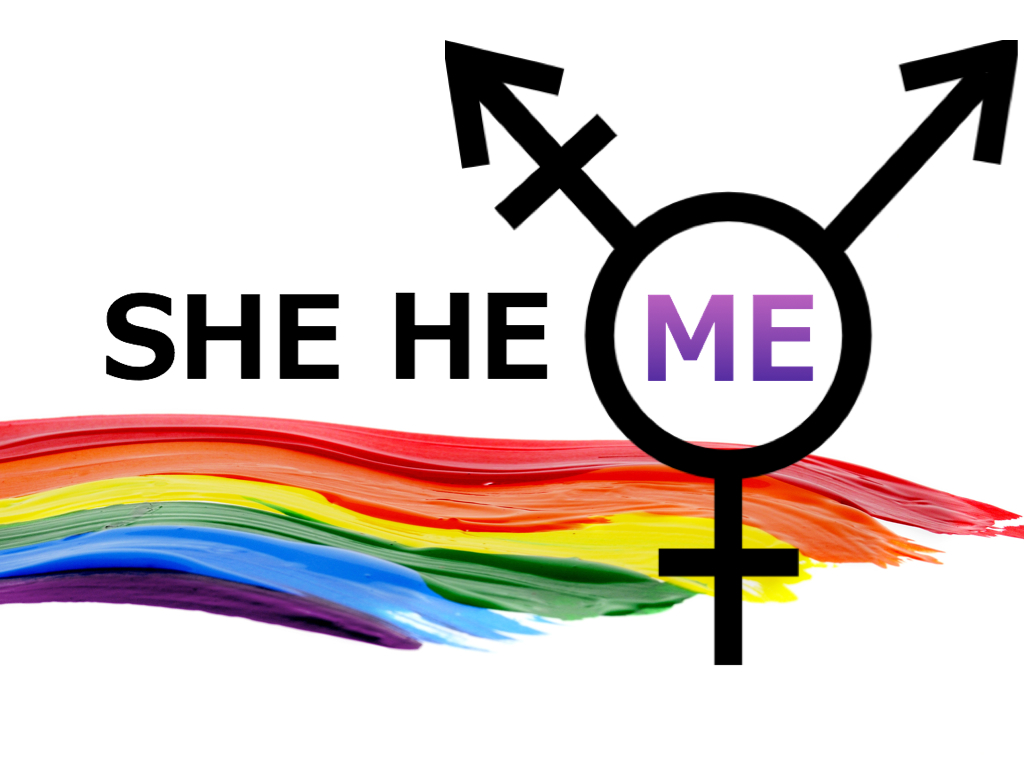 From Jordan
Thursday, June 22  7PM
SHE HE ME

by Amahl Khouri
Directed by Lisa Rothe
Starrring Andrew Dahreddine,* Bianca Leigh,* Rhys Roffey
She He Me is a documentary play based on interviews with several transgender people in the Arab world. Witty and affecting, and in many ways, surprising, it focuses on the challenges encountered and discoveries made by three unique individuals who "just want to be themselves."
Celebrating LGBT Pride Month at
New York Public Library 18 W 53rd St (btw 5th/6th Aves)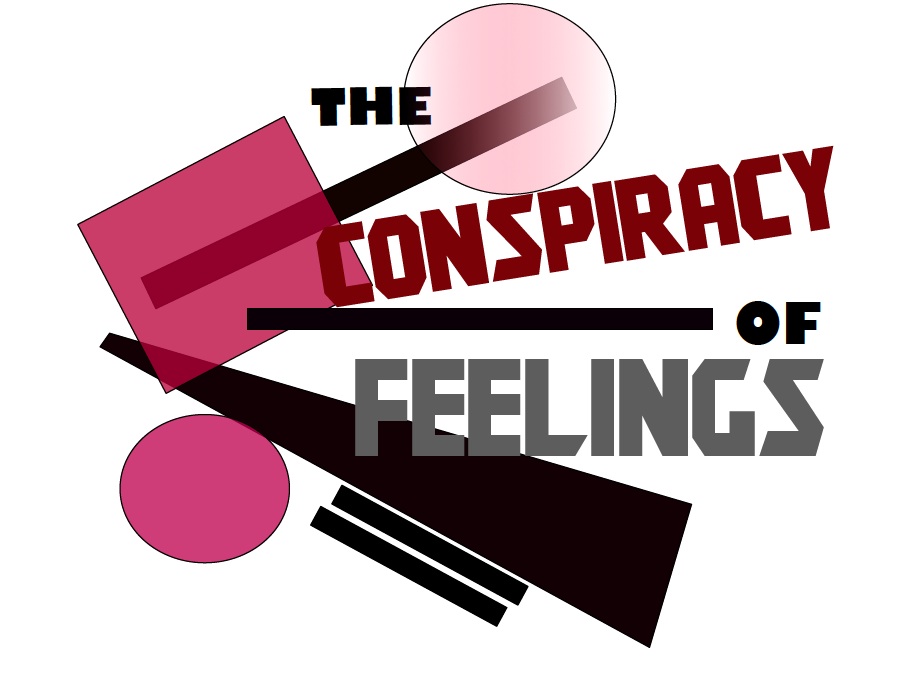 From Russia
100th ANNIVERSARY OF THE RUSSIAN REVOLUTION
Thursday, April 20   7PM
THE CONSPIRACY OF FEELINGS
by Yurii Olesha
Translated by Daniel Gerould
Directed by Wayne Maugans
With Happy Anderson,* Stephen Barkman, Ben Stroman,* Hallie Samuels, Thomas Walker,* Jordan Douglas Smith, Mary Round, Tessa Flannery, Nick Westemeyer, Gulshan Mia, John Michael Decker, Sarah Good, Emmanuel Elpenord, Artur Brodskiy. Stage Management by Catherine Maliha  (*Member, Actors' Equity)
Written in 1929, THE CONSPIRACY OF FEELINGS is a savage satire of Soviet society brought to life through two ideologically opposed brothers  — one a "New Soviet Man," the other a holdover from Russia's imperial past. Set in a rapidly industrializing Moscow, Yurii Olesha's celebrated and controversial play, based on his landmark novel ENVY, is a bitingly funny look at both capitalism and communism.
New York Public Library 18 W 53rd St (btw 5th/6th Aves)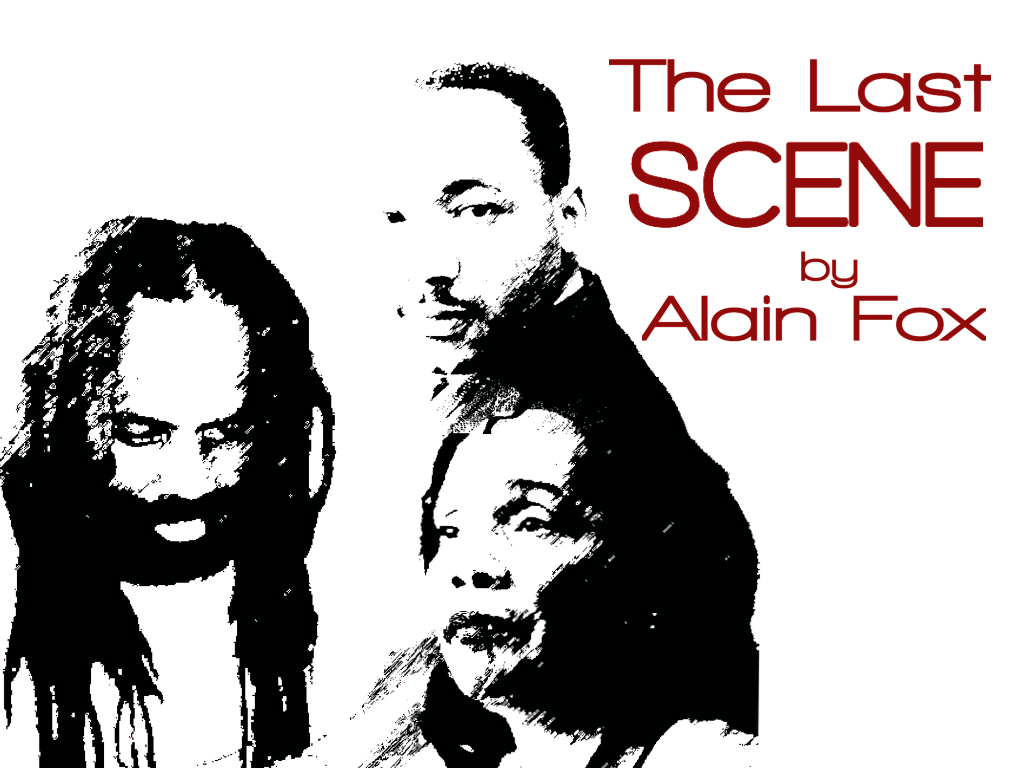 From France

Thursday, February 23   7PM
THE LAST SCENE (La Dernière Scène)
by Alain Foix

Translated by Amelia Parenteau

Directed by Tyrone Henderson

Assistant Director Candyce Adkins

With Joniece Abbott-Pratt*, Emmanuel Elpenord, Charlie Hudson III*, and Ryan Brooke Taylor*

From Théâtre de l'Albatros in Avignon, France, comes a play that imagines a series of meetings between Coretta Scott King and radio journalist/activist Mumia Abu-Jamal. The meetings take place at a correctional facility in Philadelphia where Abu-Jamal spent 30 years on death row (and is currently still imprisoned) for allegedly murdering police officer Daniel Faulkner. Weaving together Abu-Jamal's history with the legacy of Dr. Martin Luther King Jr., the play connects the two seemingly disparate leaders of the Civil Rights Movement to tell a uniquely American story.
53rd Street NYPL  18 W 53 Street (bet. 5/6 Aves)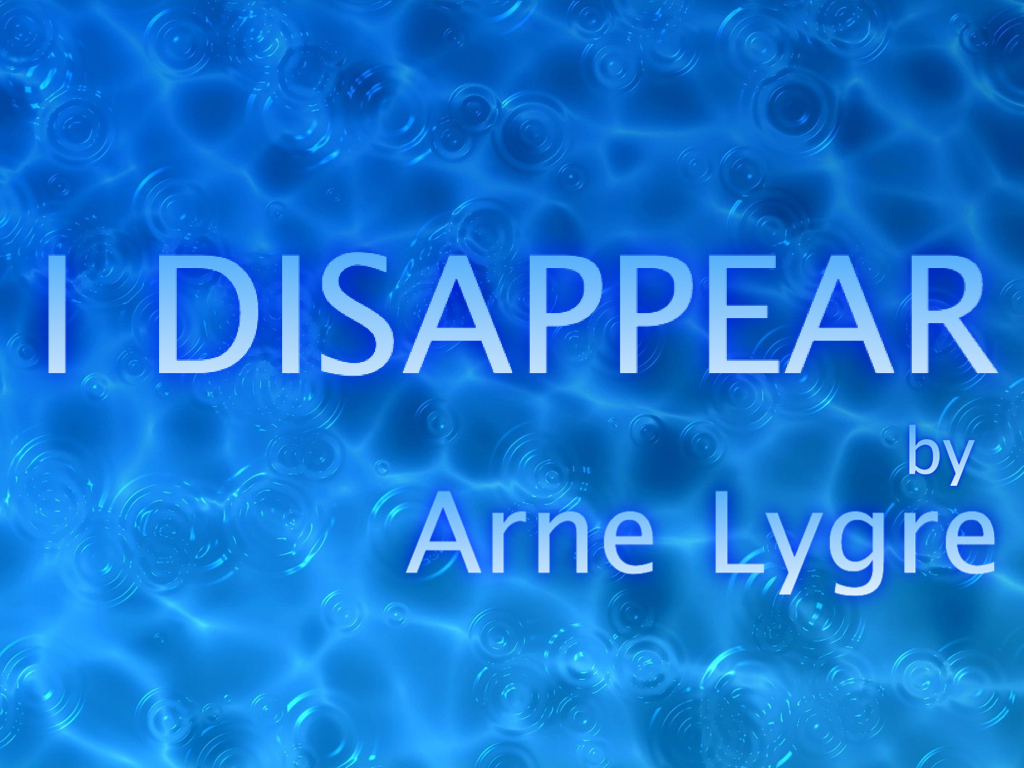 From Norway

Thursday, December 15   7PM
I DISAPPEAR

by Arne Lygre

Translated by May-Brit Akerholt

Directed by Cat Miller

With Jennifer Dorr White*, Cynthia Babak*, Ella Dershowitz, Sean Patrick Reilley*, and Christy Escobar*

Acclaimed Norwegian playwright Arne Lygre delves deep into what it means to be human in today's world — and how our own interpersonal relationships have direct parallels to society as whole. I DISAPPEAR examines dislocation, memory, mortality, and identity in a poetic yet haunting drama that solidifies Lygre's position as one of our most interesting and challenging dramatists.
53rd Street Library  18 W 53 Street (bet. 5/6 Aves)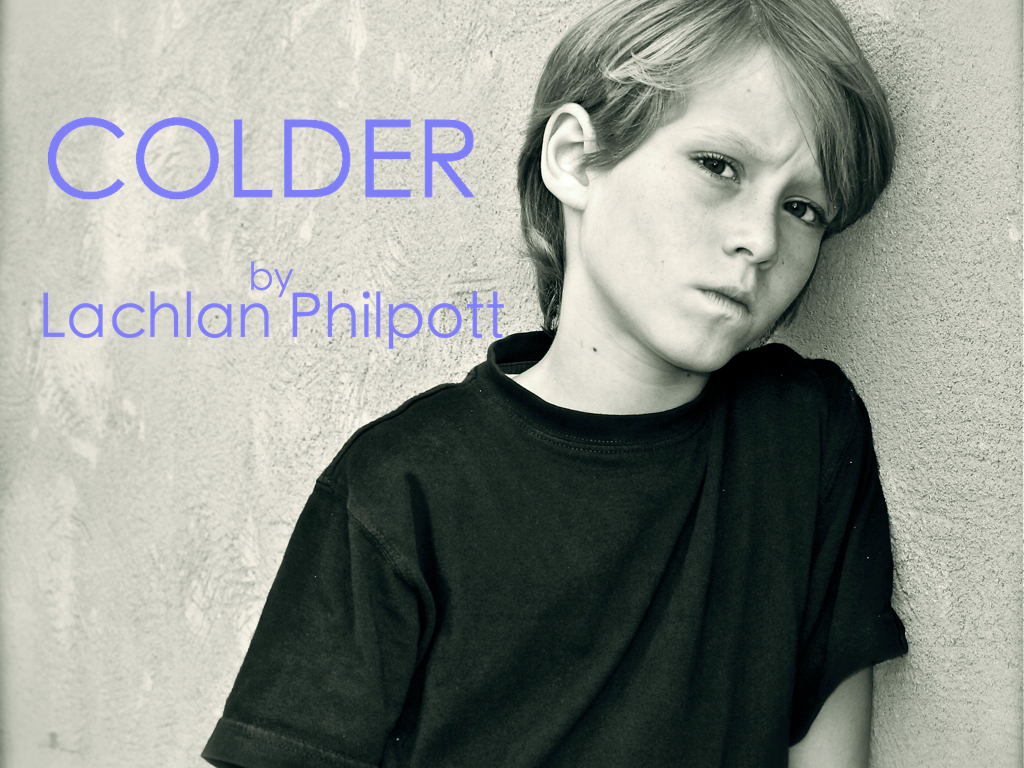 From Australia

Thursday, October 20   7PM
COLDER
by Lachlan Philpott

Directed by Edmund Wilkinson

With Tom Ashton, Hunter Canning, Nyle Lynn, Lindy Rogers, Ryan Taylor, and Judylee Vivier

A young boy is separated from his mother and goes missing in Disneyland. Adrift in the artificial world of giant mice and noisy parades, nobody can account for what happened in the seven frantic hours before he's found.
Years later his life seems normal, stable, happy. But something about that day haunts him. Something remains unresolved. And then — he disappears again.
53rd Street Library  18 W 53 Street (bet. 5/6 Aves)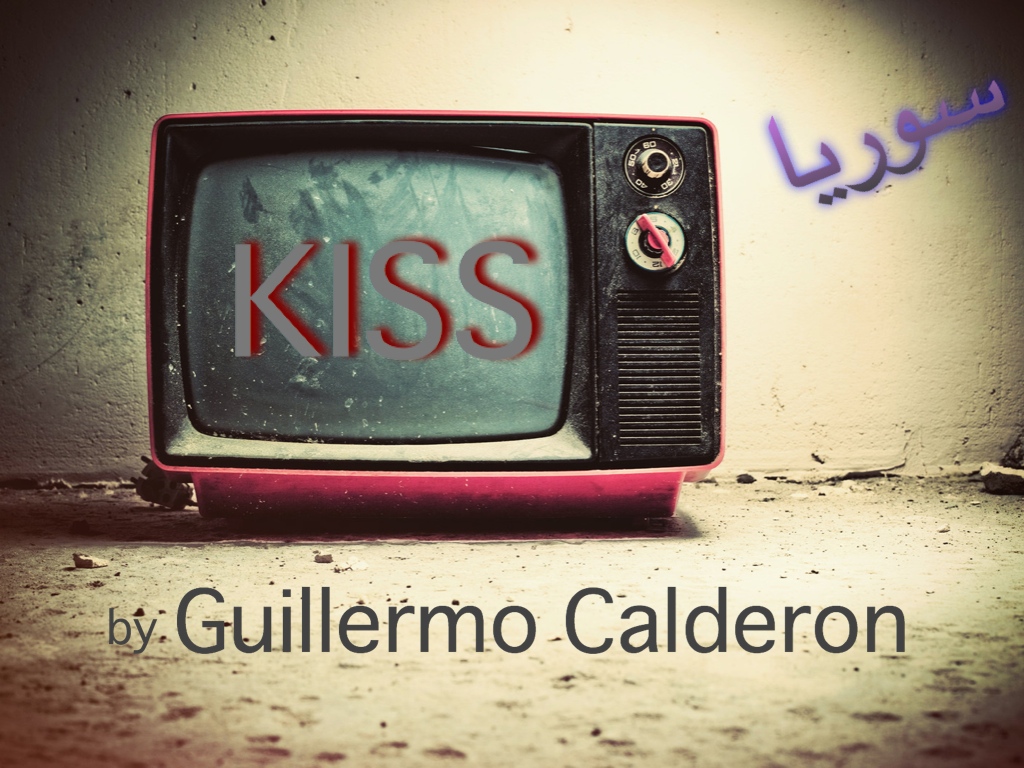 From Chile
Thursday, August 18   7PM
KISS
by Guillermo Calderon

Directed by Rebecca Cunningham
With Ian Cherry, Kristin Dawn-Dumas, Mariam Habib,* Sophie Hassett, Riley King, Jessica Osber [*Member Actors' Equity Association]
Two couples meet for dinner to take their minds off the war raging around them. An unexpected profession of love, an untimely proposal, and one kiss later, one of the foursome lies dead on the floor. KISS breaks open cultural barriers as a group of western actors interpreting a Syrian play slowly realize the limits of their own understanding, and the suffocating effect of an oppressive, omnipresent regime.
SITI Company  520 8th Ave, 3rd Floor, NYC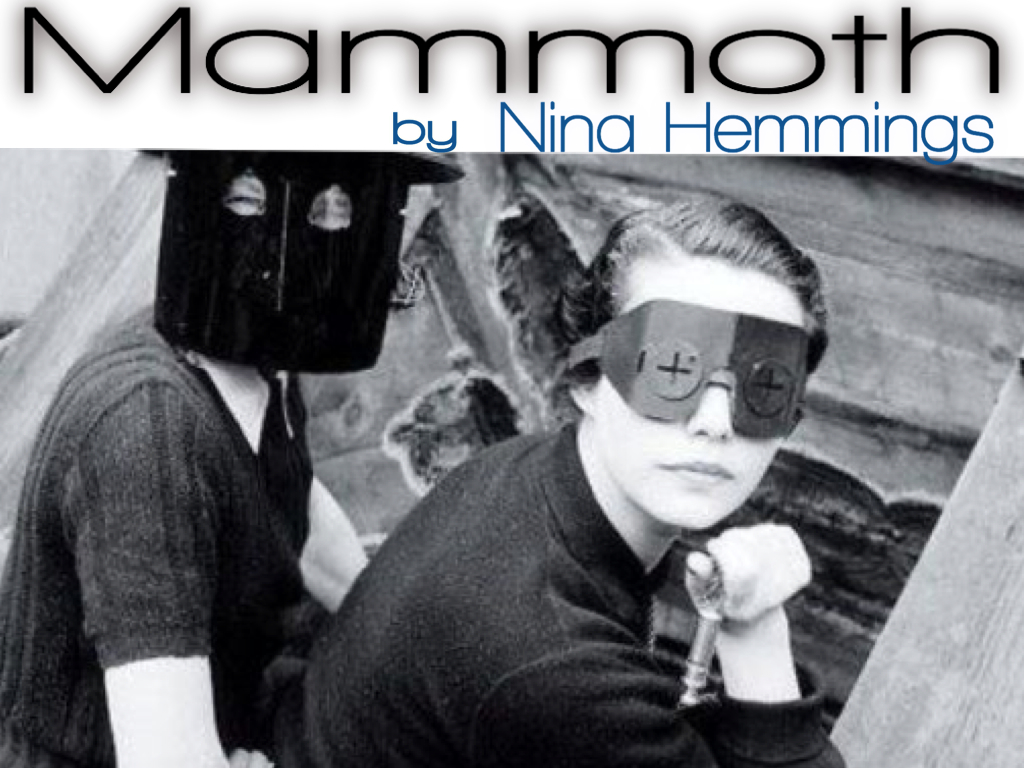 From U.K.
UNBEARABLY LONG EMBRACES
MAMMOTH
by Nina Hemmings
Thursday, June 2   7PM
Mammoths disappeared 10,000 years ago. Some argue they were hunted to extinction. Others claim that climate change was the cause. In this new play the giant mammals have returned to modern-day Britain. Two women take refuge in a bathroom.
"You're probably wondering what it was like. My first encounter with a mammoth. Well.  It's what you'd expect."
Lucid Body House  230 Lexington Ave @ 33rd Street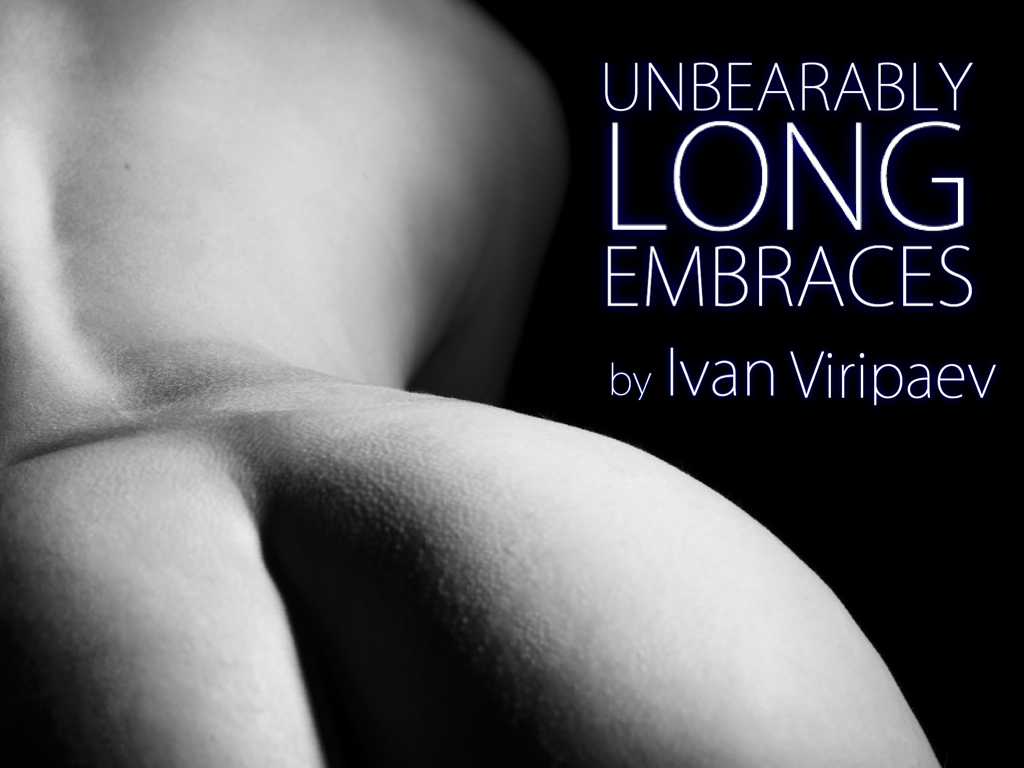 From Russia
UNBEARABLY LONG EMBRACES
UNBEARABLY LONG EMBRACES
by Ivan Virapaev
Translated by Cazimir Liske
Directed by Grant Kretchik
UNBEARABLY LONG EMBRACES is the story of four people at an existential crossroad. Charlie and Monica thought that their marriage would last forever. But the secrets they keep from each other are too much to bear. They get caught in a journey of discovery and destruction that reaches from New York to Berlin and across the cosmos.
Thursday, April 21    7PM
Lucid Body House  230 Lexington Ave @ 33rd Street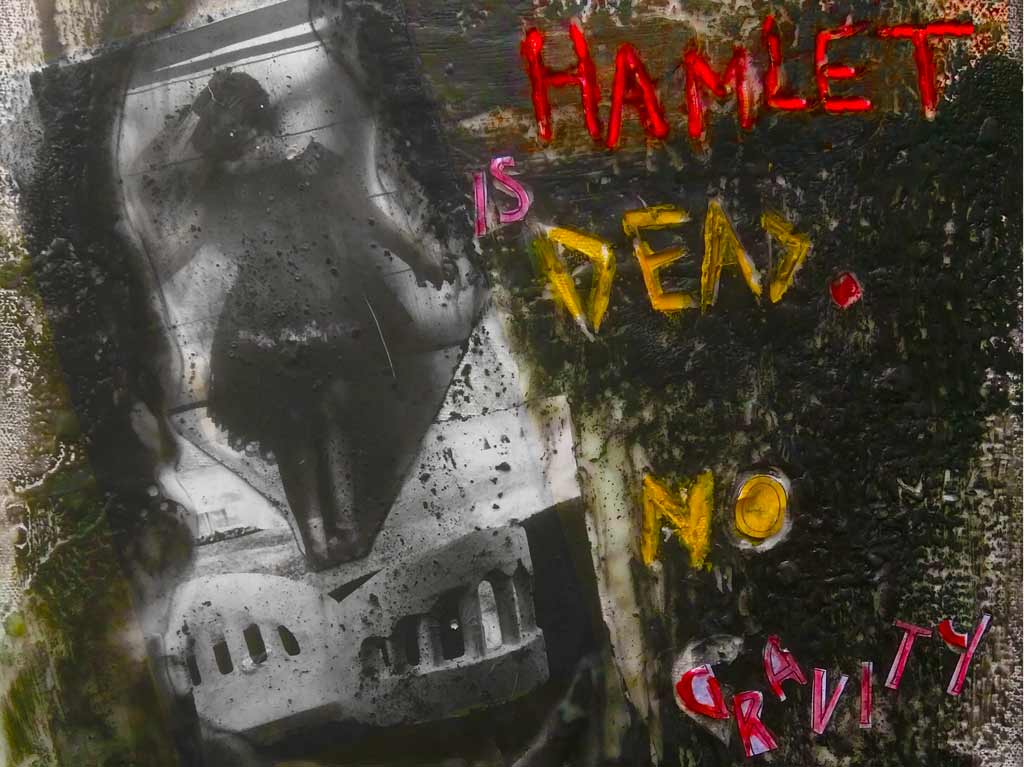 From Austria
Thursday, Feb 25

  7PM
hamlet is dead. no gravity
By Ewald Palmetshofer
Translated by Neil Blackadder
Directed by William Hand
From the winner of the Retzhofer Literary Prize comes a darkly funny meditation on life, death, and suburban life.

With Inga Ballard*, Kristen Alyson Browne*, Luke Forbes*, Kevin Gilmartin*, Xavier Reminick, and Alejandra Venancio
*Member Actors Equity Association
Punto Space (325 W 38 Street, NYC)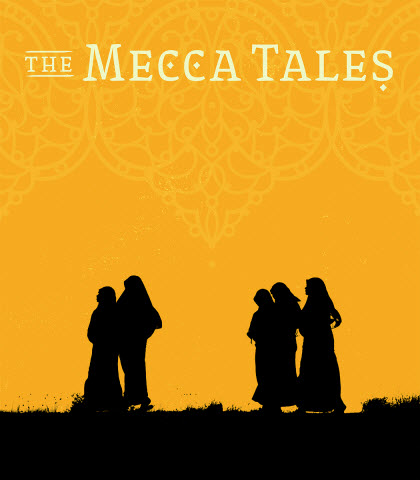 Friday, Nov 6, 2015   7PM
The Mecca Tales
By Rohina Malik
Directed by Rohina Malik
Live Oud Music by Scott Wilson
Five Muslim women meet for the first time at the pilgrimage in Mecca known as the Hajj.  Grace, the group's leader, requires each of the pilgrims to reveal her unique and personal reason for making this journey.  The women must choose whether to reveal themselves and go forward, or to guard their stories and stay behind.  Poetic and transporting,  The Mecca Tales explores  the power of ritual and redemption.  Commissioned by the Goodman Theater, and developed at Chicago Dramatists, The Mecca Tales has been nominated for a Jeff Award for Best New Play 2016. white
With Purva Bedi*, Dalia Davi*, Gillian Glasco*, Abraham Makany, Gulshan Mia, and Mary Round
*Member Actors Equity Association
Sheen Center for Thought and Culture (18 Bleecker Street, NYC)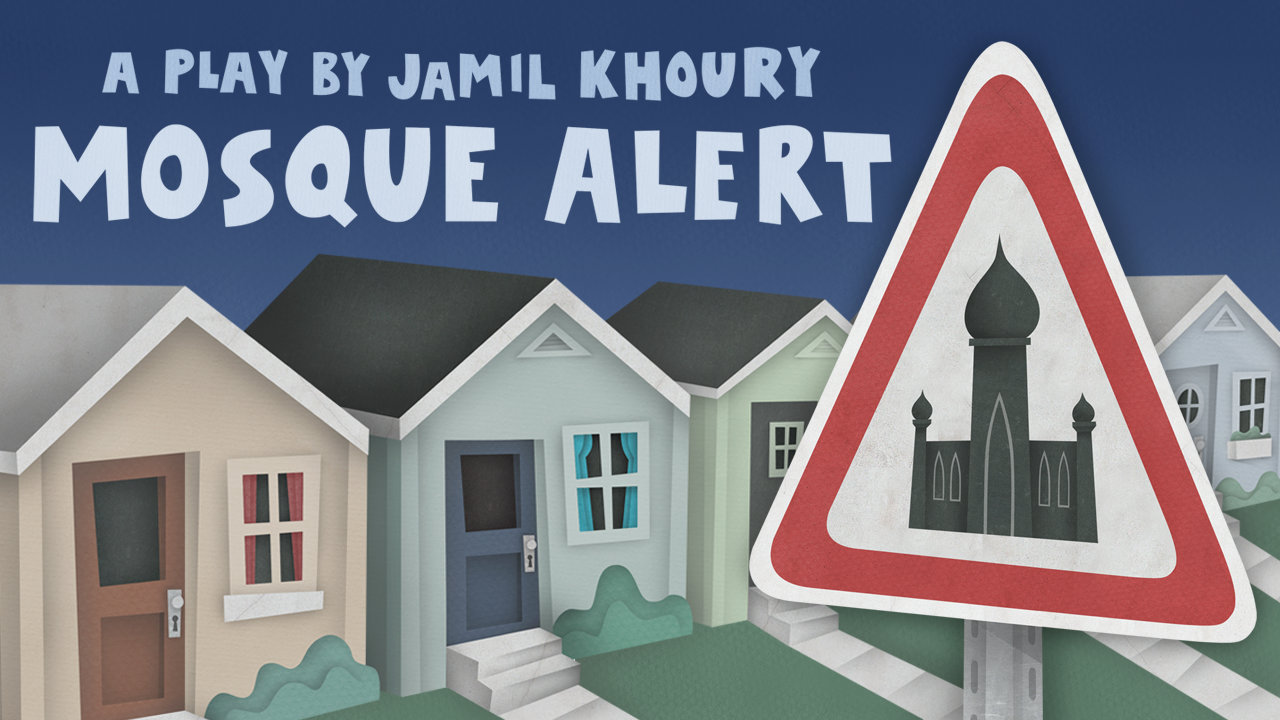 Presented in association with Queens College and CERRU
MOSQUE ALERT by Jamil Khoury
Directed by Wayne Maugans
Inspired by the "Ground Zero Mosque" controversy in New York City, and developed, in part, via live and online conversations and community events, Mosque Alert tells the story of three fictional families living in Naperville, Illinois, whose lives are interrupted by a proposed Islamic Center on the site of a beloved local landmark. Mosque Alert explores the intersections of zoning, civil rights, and Islamophobia, with humor, family drama, and raw honesty.
With Noam Ash, Amr El-Bayoumi*, Christopher Graham*, Polina Ionina, Lameece Issaq*, Dariush Kashani*, Mary Round, Monna Sabouri*, Imran Sheikh*, Paul Urcioli*, and Debra Whitfield*
Assistant Director: Will Hand
Stage Manager: Laura Kabelka
Thursday, Oct 15    7pm    Alchemical Theatre Laboratory

104 W 14th St, New York, NY 10011
Friday, Oct 16     10am    Kupferberg Center for the Arts 

65-30 Kissena Blvd, Flushing, NY 11367
*Member AEA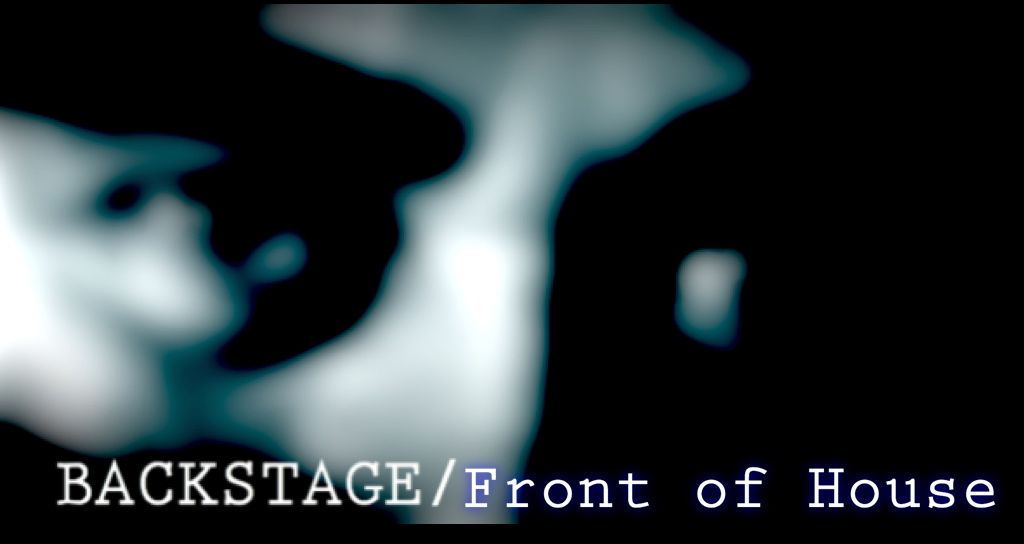 Thursday, Sept. 17, 2015   7PM
BACKSTAGE / Front of House
By Daniel Libman
Directed by Daniel Libman
Whom the Gods would destroy, they first make mad. — Euripides Playwright Daniel Libman brings his uncle – famed New York acting teacher Paul Mann – back to life in a searing examination of a great, flawed life, and their relationship. From uncle to hero, guru to bully, what does it mean when the devine in art mixes with the profane in life?
With Catherine Eaton*, Tessa Flannery, Wayne Maugans*, and Jay O. Sanders*
SITI Company Studio (520 8th Ave #310, NYC)
*Member AEA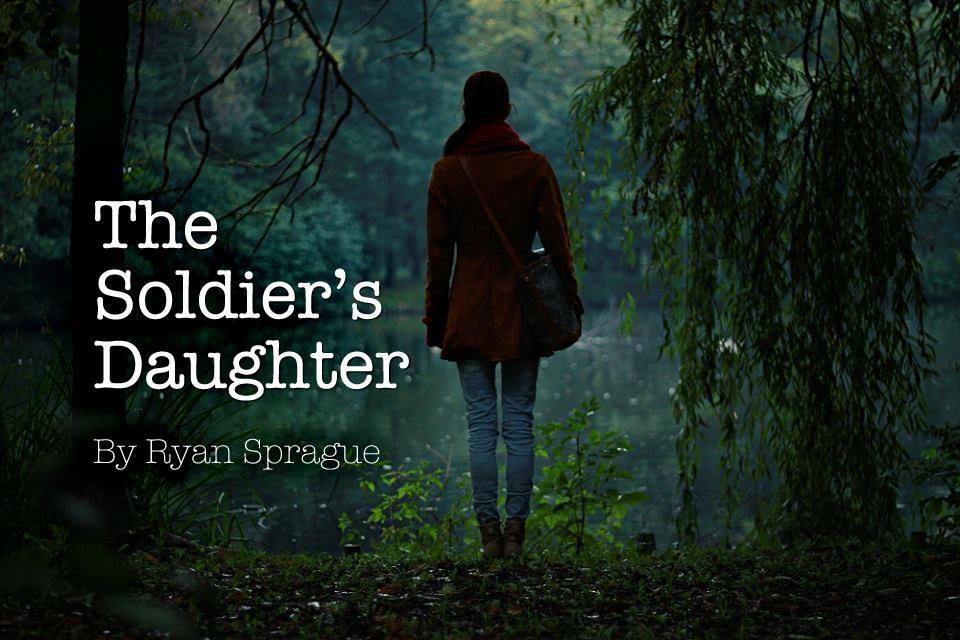 Thurs, Aug. 13, 2015  7PM
The Soldier's Daughter
by Ryan Sprague Directed by Nicholas Westemeyer
A year after Carly's father is killed in the line of duty, she befriends her older brother's former roommate, Jasper. With her brother following in the father's footsteps and shipping off to the Middle East, Carly and Jasper begin to connect, sharing more than they ever intended. And the war hero her father was once perceived as, slowly starts to crumble in the wake of a startling truth.
With Alessio Araujo, Ella Dershowitz, Mary Round, Andrew Sanford, and Shelby Wong
Sheen Center (18 Bleecker Street, NYC)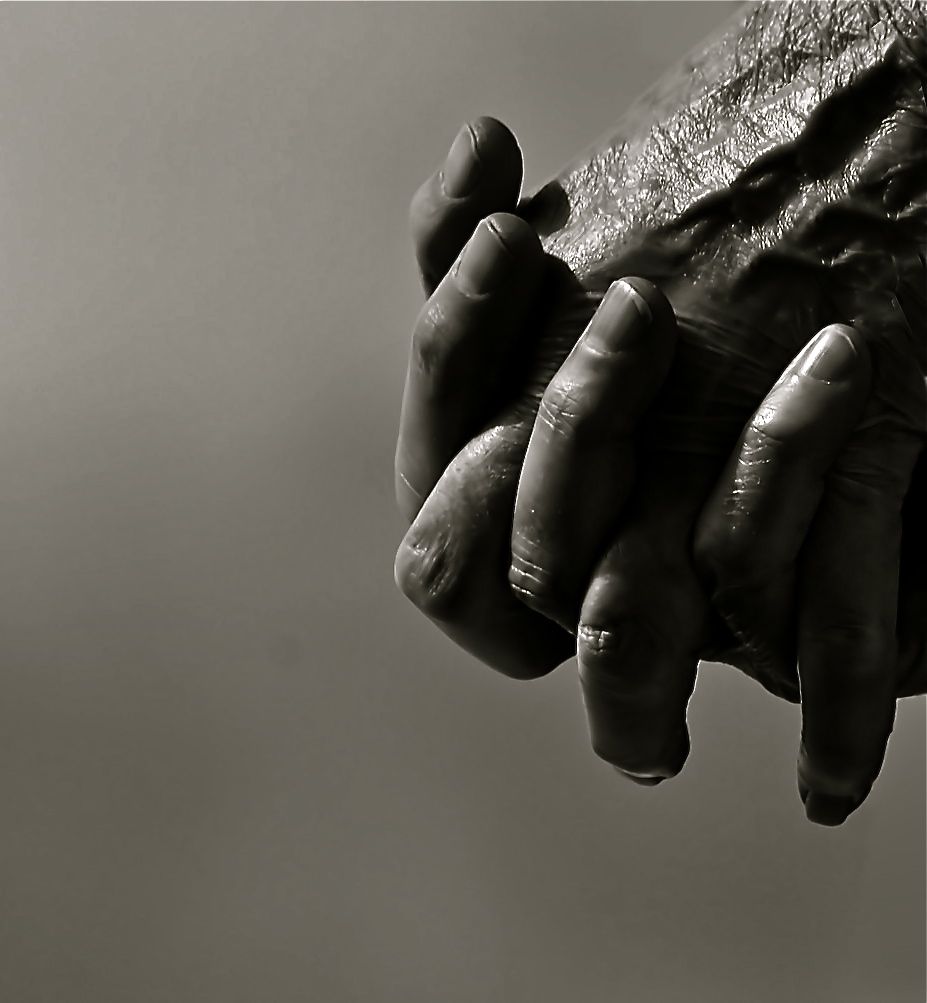 Tues, July 28, 2015  8PM
I Enter The Valley
By Dipika Guha
Directed by Cat Miller
Beloved national poet Augusto Reál has not written a scrap for seven years. What's more, he's been incredibly happy. Or has he? In the twilight of his life, his once quiet house is flooded with the voices of women who descend upon the valley. They upset him, shatter his peace and in the noise something unspoken begins to stir in them all… I ENTER THE VALLEY is a play about the nature of power, creativity and female friendship inspired by the life of Pablo Neruda.
With Laura Esterman*, Suzy Fay*, Luke Forbes*, Mike Hodge*, Rachel Kenney*, Mary Beth Peil*, and Charles Socarides*
*Member AEA
Sheen Center (18 Bleecker Street, NYC)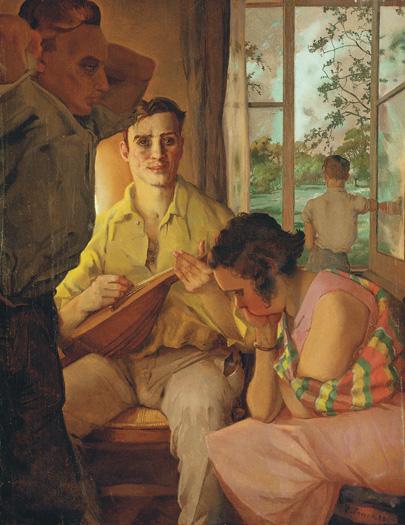 Thurs, April 16, 2015
TROUT BREAKING THROUGH ICE
By Robert Stanilov
Directed by Rebecca Cunningham
With Emmanuel Elpenord, Dale Fuller, Dave Herigstad, Kris Howard, Polina Ionina, Wayne Maugans, Ryan Pater, Mary Round, and Nicholas Westemeyer
Petrograd, 1921. With food scarce and ice forming on the inside of the windows, poet and musician Mikhail Smourov fights to keep his lover, his privacy, and his artistic soul. Outside, the provisional government is closing in all dissenters. Smourov's diaries may hold the key to life or death for everyone he has ever held dear. Based on the poems and diaries of Mikhail Kuzmin (1872 – 1936), this reading of Trout Breaking Through Ice is a featured cultural event of Russian-American History Month. For more information, please visit Russian-Amercan Cultural Heritage Center.
Manny Cantor Center (197 East Broadway, NYC)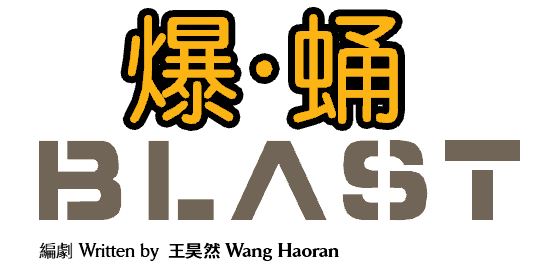 Thursday, March 26   7PM
BLAST
By Wang Haoran
Translated by Gigi Chang
Directed by Dennis Yueh-Yeh Li
With Jody Doo, Wanning Jen, Ethan Nguyen, and Tadashi Mitsui
In an unnamed Chinese city where industrialization and economic boom bring prosperity to millions, three men living on the edge of poverty grapple to survive in a rapidly-changing culture of iPhones, new cars, and "sit down" toilets. We proudly present the first American reading of the play that was the hit of the 2013 Hong Kong Arts Festival.
Manny Cantor Center (197 East Broadway, NYC)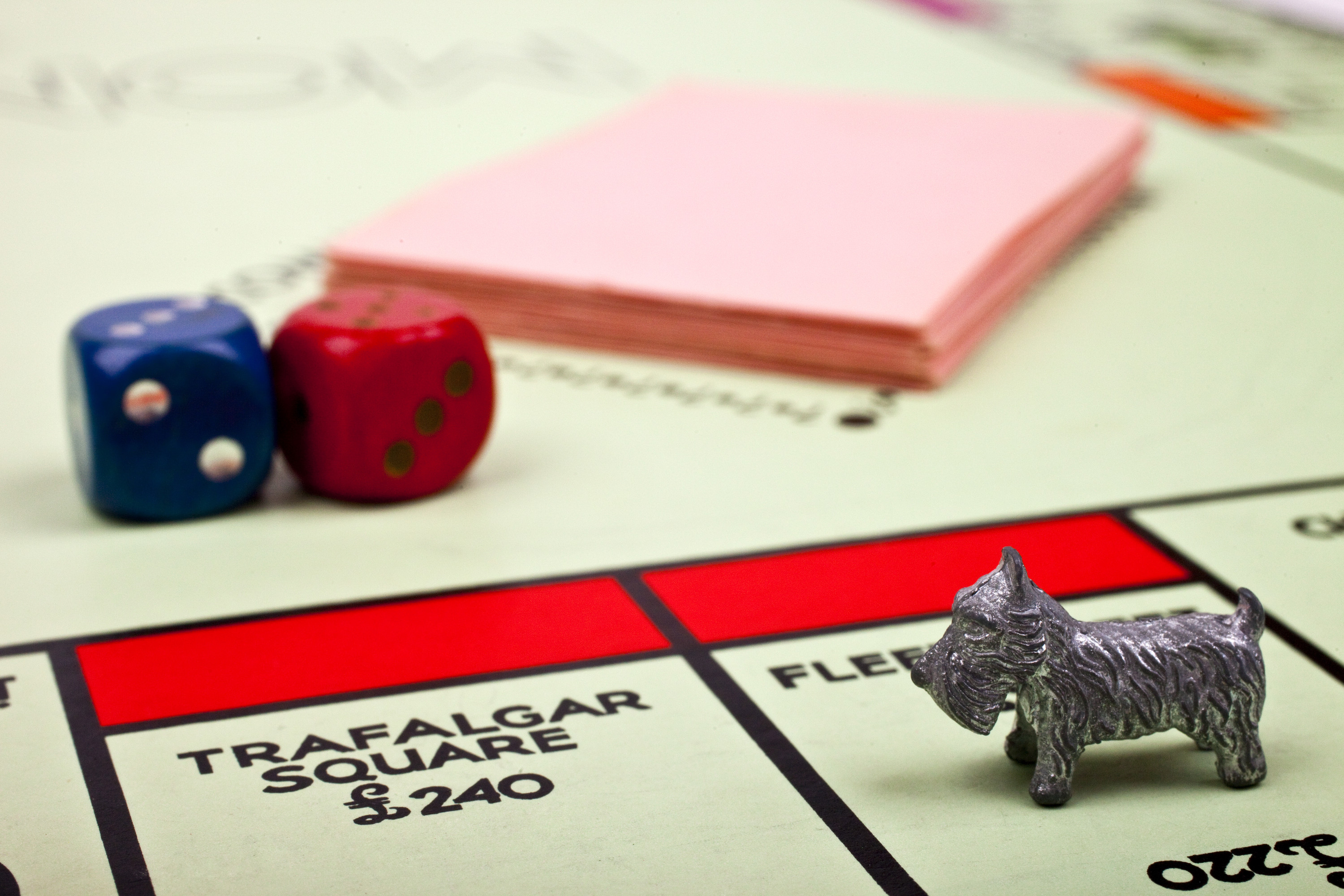 Thur, Feb 19, 2015  7PM
DO NOT PASS GO (Herr Schuster kauft eine Strasse)
By Ulrike Syha
Translated by Neil Fleming
Directed by Nicholas Westemeyer
With Rachel Fenton, Tessa Flannery, Luke Leonard, Natalie Leonard, and Mary Round
A "lefty liberal's" garden. Mr. Schuster, his wife, her sister, the mother-in-law, and the new au pair, awaite the arrival of one final guest. Until then, they kill time playing monopoly – a game whose point is to "drive others into insolvency." But insolvency begins even before the first roll of the dice. Do Not Pass Go is a multi-layered comedy of manners, where Alan Ayckbourn meets David Lynch meets Stephen King.
Manny Cantor Center (197 East Broadway, NYC)